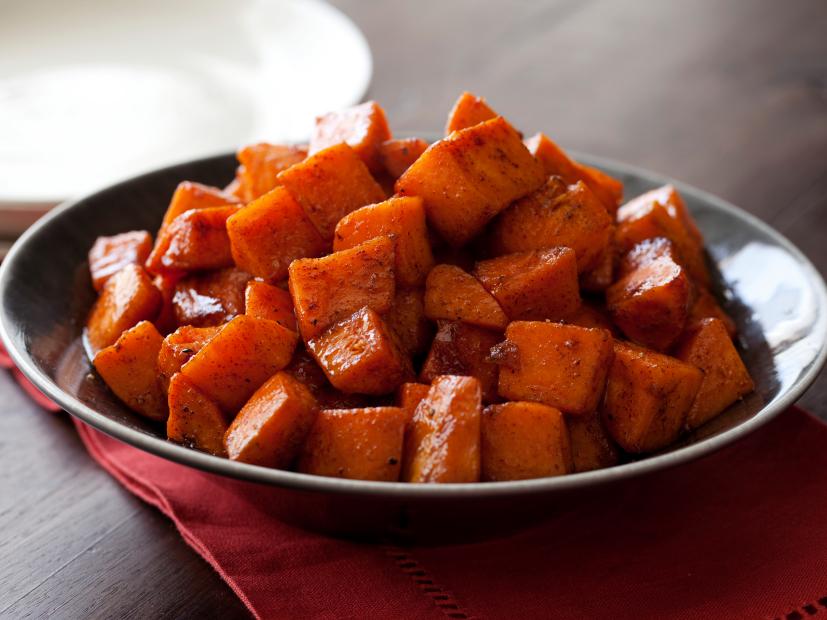 My Granny made this for Easter dinner. We were all sitting at the table commenting on how delicious it was. She sat down took a bite and sighed, Ahhh, I'll never make this again. We all told her she was crazy and asked for the recipe.Prep:15 minsCook:30 minsTotal:45 minsServings:4Yield:4 servings
Ingredients
4 cups chopped peeled sweet potato
1 sweet onions (such as Vidalia®), cut into wedges
2 cloves garlic, sliced
3 tablespoons olive oil
1 tablespoon balsamic vinegar, or more to taste
1 pinch salt and ground black pepper to taste
Directions
Step 1Preheat oven to 425 degrees F (220 degrees C).
Step 2Mix sweet potatoes, sweet onion, and garlic in a bowl. Drizzle olive oil over the mixture and toss to coat; pour into a shallow roasting pan.
Step 3Roast sweet potato mixture in preheated oven, turning frequently, until the vegetables are soft and golden brown, 30 to 35 minutes. Drizzle balsamic vinegar over the vegetables; season with salt and pepper.
Nutrition Facts
Per Serving: 224 calories; protein 2.6g; carbohydrates 31.3g; fat 10.2g; sodium 114.8mg.