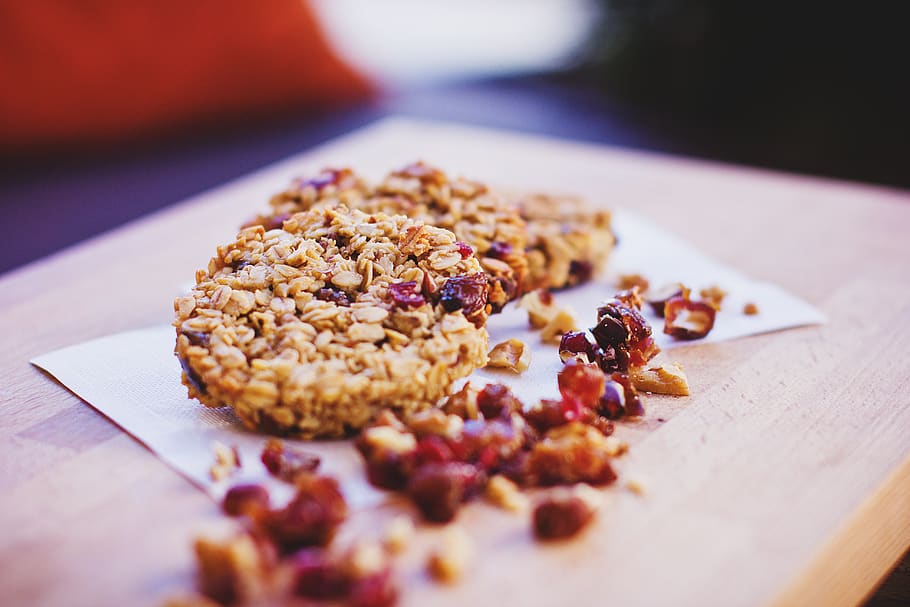 Servings: 12-15 bars Time: 1 hour
Ingredients:
1 (12 oz.) bags frozen raspberries, thawed
½ tablespoon cornstarch
¼ cup granulated sugar
Juice of ½ lemon
1 tablespoon flour
Crumble layer:
2 cups rolled oats
2 cups brown sugar
2 cups flour
¼ teaspoon salt
½ teaspoon baking powder
1 cup melted salted butter
Instructions:
Preheat oven to 170°C. Drain of the frozen raspberry in a colander by running water
over it for a minute. Leave to drain out. Then mix in a bowl, the raspberries,
cornstarch, flour, sugar, and lemon juice.
Combine the flour, oats, butter, sugar, salt, and baking powder to form crumble
mixture. Press down into a lined 9-inch pan and bake for 8 minutes. Then layer
raspberry mixture on top of the baked crumble. Add the rest of the crumble and bake
for 20-25 minutes.
Take out from oven, cool at room temperature and chill for 1-3 hours in oven. You
may choose to cut into squares at room temp before chilling.
Source: Sweet Moments – Celebrating with Easy & Yummy Homemade Desserts