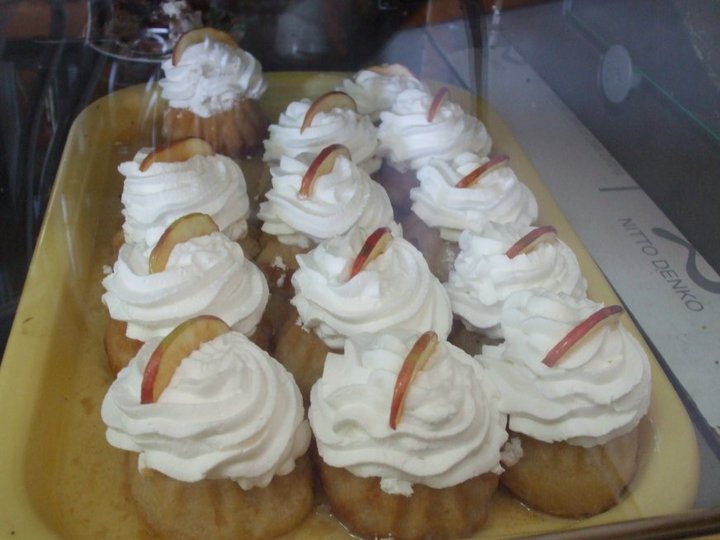 Servings: 1 cake Time: 1 hour 15 minutes
Ingredients:
½ cup all-purpose flour
1 teaspoon baking powder
¼ teaspoon coconut extract
4 large eggs, separated
1/6 teaspoon kosher salt
2 cups, heavy cream, divided
1 can sweetened condensed milk
1 can coconut milk, divided
2 tablespoons dark rum
Toasted coconut flakes
½ cup and 3 tablespoons granulated sugar, divided
Instructions:
Preheat oven to 170°C. Grease 9-inch pan lightly. In a bowl, whisk flour, salt and
baking powder. Using the bowl of an electric mixer, beat sugar and egg yolks on
medium speed till fluffy and pale.
Add coconut extract and coconut milk. Then put speed on low and add in flour. Pour
cake batter into bowl. Beat eggs on medium speed till soft peaks form. Add in sugar
gradually till stiff peaks form. Add in 1/3 of egg mixture into batter. Scoop batter
into prepared pan and spread uniformly. Bake for 20 minutes or till skewer comes
out clean.
Take out from oven. While cooling cake, add condensed milk, rum, heavy cream,
and coconut milk in a bowl. Pierce warm cake with skewer severally. Gently pour
milk mixture over cake top. Allow the liquid to be soaked in, then pour more, the
cake will absorb it all. Use plastic wrap to cover cake and chill overnight.
Upon serving, whip heavy cream, sugar and dark rum in a bowl till still peaks form.
Spread over the cake and garnish with toasted coconut flakes.
Source: Sweet Moments – Celebrating with Easy & Yummy Homemade Desserts