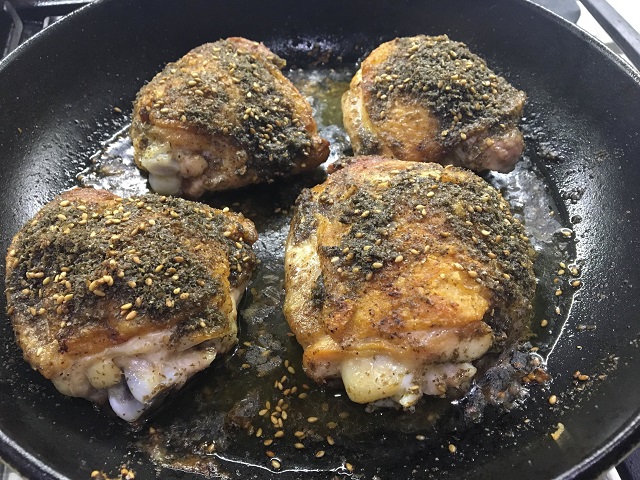 Ingredients
4 small boneless, skinless chicken thighs
1 tablespoon olive oil
Juice from ½ large lemon
1 teaspoon za'atar
½ teaspoon sesame seeds
¼ teaspoon sea salt
Preparation
Preheat oven to 425F.
In a large mixing bowl, add chicken thighs.
Pour in the olive oil, lemon juice, za'atar, sesame seeds, and sea salt over the chicken.
Mix thoroughly so all of the chicken pieces are evenly coated with seasoning.
Place chicken thighs on a foil-lined baking sheet and roast for 25 to 30 minutes, or until golden brown on top.