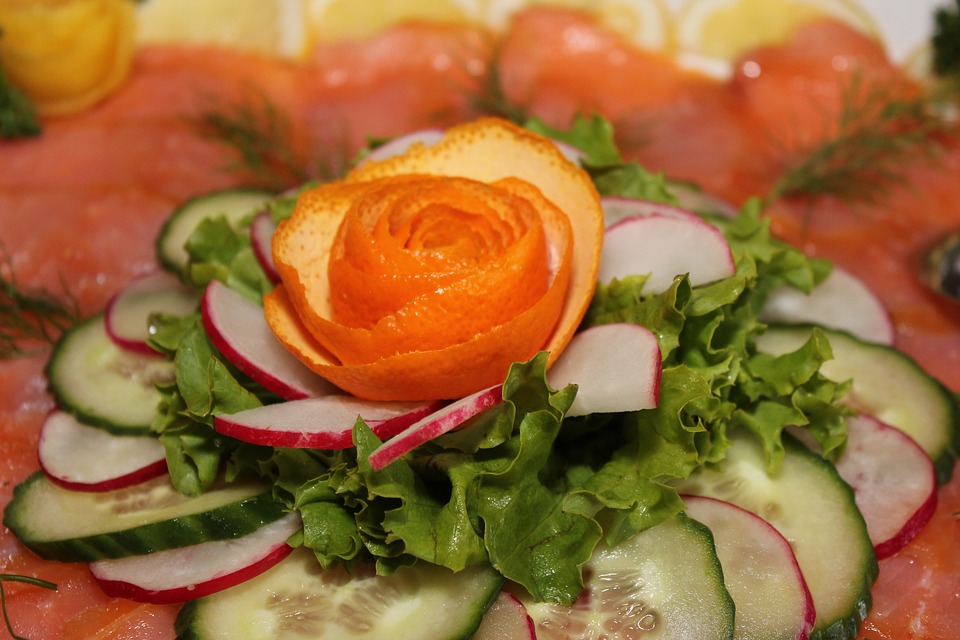 Prep. time: 5 minutes / Cook time: 10 minutes / Serves
2 Sheets of lettuce
6 leaves, Fresh basil, finely
chopped
½ tsp. Garlic powder
1 tsp. Lemon juice
2
4 tbsp. Mayonnaise
5 oz. Salmon
1 oz. Red onion, chopped
½ Avocado, diced
2 tbsp. Parmesan cheese, diced
Rinse well and cl ean the lettuce leaves – they will serve as
plates.
Mi x lemon juice, chopped basil and garli c powder.
Add mayonnaise and mi x well. Set asi de.
Fill each " pl at e" of lettuce with half of the finel y chopped
salmon, and then avocado and oni on ri ngs.
Top with evenl y arrange the mayonnai se (earlier about 2
tablespoons per servi ng), then place the parmesan cubes.
PER SERVING
Calories: 373. Fat: 31 g. Protein: 19.6 g. Carbs: 2.5
Source: The-Complete-Keto-Diet-for-Beginners