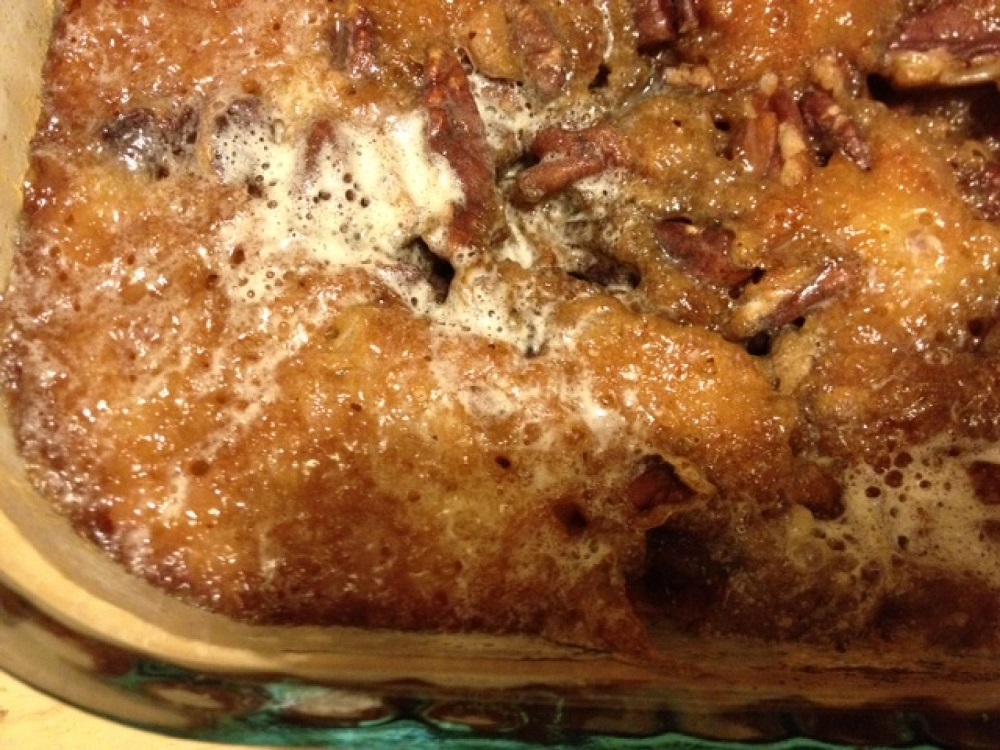 "This cake recipe is easy to make, using pineapple for a fruity cake and also makes a glaze that helps deliver a cake that is very moist."
Ingredients
2 eggs
1 (20 ounce) can crushed pineapple with juice
2 cups all-purpose flour
1 cup white sugar
1 teaspoon baking soda
1 teaspoon salt
1 teaspoon vanilla extract
1/2 cup packed light brown sugar
1/2 cup chopped walnuts
1/2 cup butter
1/2 cup white sugar
1/2 cup evaporated milk
1 teaspoon vanilla extract
Directions
Preheat oven to 350 degrees F (175 degrees C).
Mix the eggs, undrained crushed pineapple, flour, 1 cup of the white sugar, baking soda, salt, and 1 teaspoon of the vanilla together and stir until just combined. Pour batter into one ungreased 9×13 inch baking pan.
Combine the light brown sugar and the chopped nuts. Sprinkle over the top of the cake batter. Bake in preheated oven for 25 to 35 minutes or until cake tests done. Remove cake from oven and pour topping over hot cake.
To Make Topping: In a small saucepan combine the butter or margarine, the evaporated milk, the remaining 1/2 cup of the white sugar, and 1 teaspoon of the vanilla. Cook over medium low heat, stirring occasionally until sugar is dissolved. Mixture will be thin. Pour over hot cake.
Source:allrecipes.com