Peanuts (16%)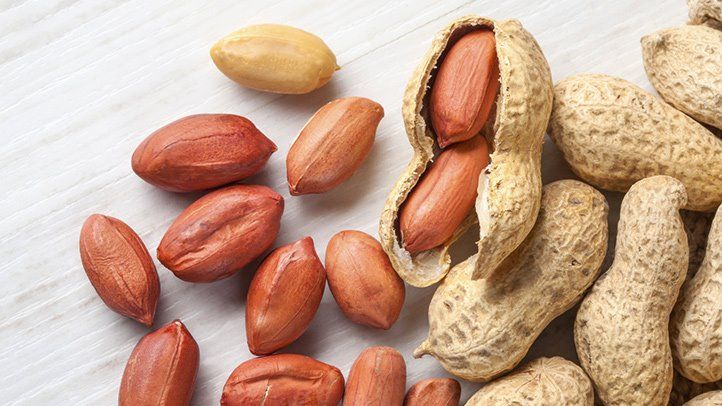 Peanuts are technically legumes, but tend to be prepared and consumed like nuts.
They're very high in fiber, magnesium, vitamin E and other important vitamins and minerals.
Carbs: 5 grams per ounce, or 16 grams per 100 grams.
Chia Seeds (44%)
Chia seeds are currently among the world's most popular health foods.
They're loaded with many important nutrients and can be used in various low-carb-friendly recipes.
What's more, they're one of the richest sources of dietary fiber on the planet.
When looking at the listed carb numbers below, keep in mind that about 86% of the carbs in chia seeds are fiber. Therefore, they contain very few digestible net carbs.
Carbs: 12 grams per ounce, or 44 grams per 100 grams.
Other Low-Carb Nuts and Seeds
Hazelnuts
Macadamia nuts
Cashews
Coconuts
Pistachios
Flaxseeds
Pumpkin seeds
Sunflower seeds