Asparagus (2%)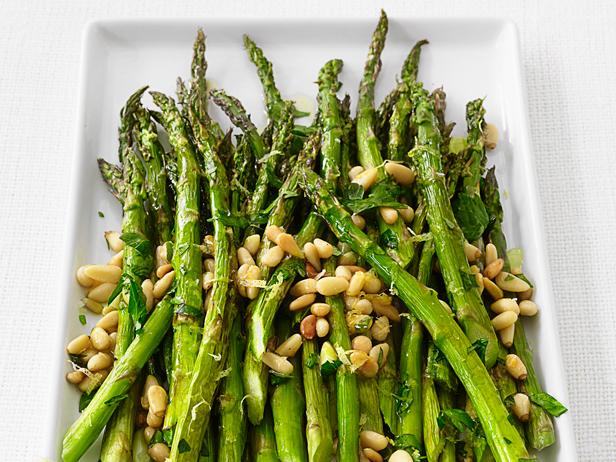 Asparagus is a highly delicious spring vegetable.
It's very high in fiber, vitamin C, folate, vitamin K and carotene antioxidants.
What's more, it's very high in protein, compared to most vegetables.
Carbs: 3 grams per cup, or 2 grams per 100 grams.
Green Beans (7%)
Green beans are technically legumes, but they're usually consumed in a similar manner as vegetables.
Calorie for calorie, they're extremely high in many nutrients, including fiber, protein, vitamin C, vitamin K, magnesium and potassium.
Carbs: 8 grams per cup, or 7 grams per 100 grams.