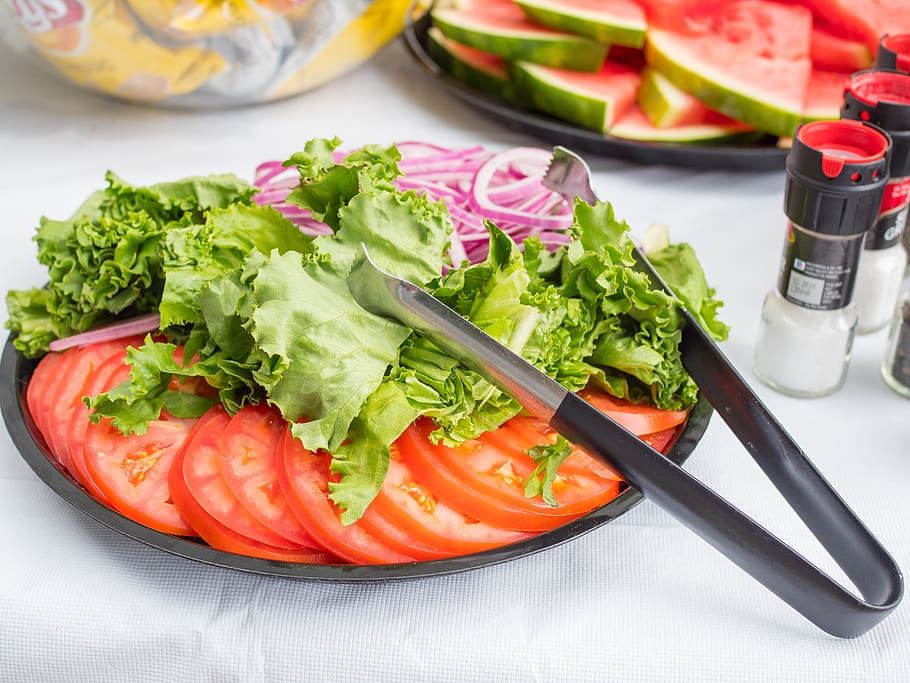 Prep. time: 5 minutes / Cook time: 10 minutes / Serves
4 oz. Lettuce
3 oz. Spinach
2 oz. Curly cabbage
6 slices of cooked bacon
12 pcs. grape tomato
6
1 Avocado, peeled and sliced
2 oz. Blue cheese
3 tbsp. Sour cream
2 ½ tbsp. Mayonnaise
In a small bowl, mi x the sour cream and mayonnai se.
Mi x with hal f the bl ue cheese and set asi de.
In a l arge salad bowl, mi x the remaini ng ingredi ents.
Spread the sal ad into porti ons and pl ace the bl ue cheese
dressi ng on top.
PER SERVING
Calories: 183. Fat: 16 g. Protein: 6.5 g. Carbs: 2.5
Source: The-Complete-Keto-Diet-for-Beginners