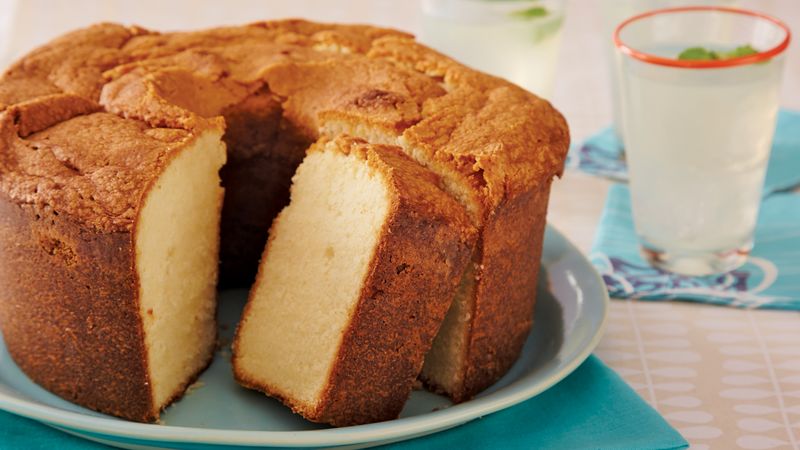 This is an easy two step pound cake recipe. Pound cake is an annual family tradition as a dessert in our family. We always serve it with Peppermint Stick Ice cream and I have to say it is the highlight of the holiday season! If you have never tried the combination you MUST.
I highly recommend Swan's Peppermint Ice Cream as it is my favorite brand, Edy's also makes a good variety. Another great idea would be this Fresh Blueberry Sauce/Topping.
This two step pound cake is simply delicious! Perfect for any holiday or celebration
You'll need a heavy-duty stand mixer with a 4-qt. bowl and paddle attachment for this recipe.
Ingredients
4 cups all-purpose flour
3 cups sugar
2 cups butter, softened
3/4 cup milk
6 large eggs
2 teaspoons vanilla extract
How to Make It
Step 1
Layer Ingredients and Mix. Preheat oven to 325°. Place flour, sugar, butter, milk, eggs, and vanilla (in that order) in 4-qt. bowl of a heavy-duty electric stand mixer. Beat at low speed 1 minute, stopping to scrape down sides. Beat at medium speed 2 minutes.
Step 2
Pour and Bake. Pour into a greased and floured 10-inch (16-cup) tube pan, and smooth. Bake at 325° for 1 hour and 30 minutes or until a long wooden pick inserted in center comes out clean. Cool in pan on a wire rack 10 minutes. Remove from pan to wire rack, and cool completely (about 1 hour).