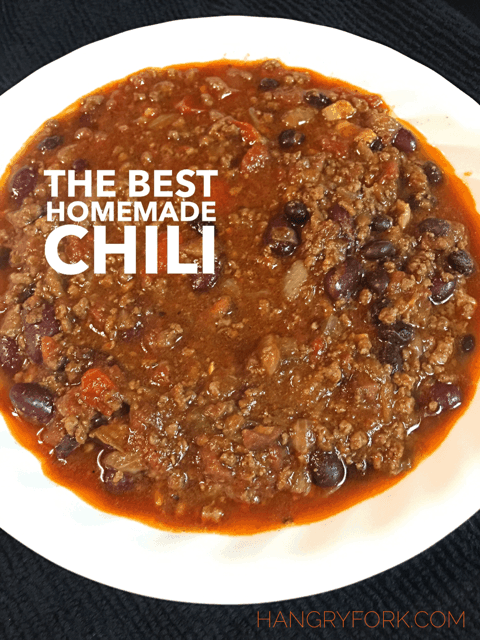 Easy homemade chili. Goes great with cornbread or over corn chips for a chili pie! I like to use spicy pinto beans.By TOBI HARGISPrep:10 minsCook:20 minsTotal:30 minsServings:6Yield:6 servings
Ingredients
Ingredient Checklist
1 pound ground beef
1 onion, chopped
1 (14.5 ounce) can stewed tomatoes
1 (15 ounce) can tomato sauce
1 (15 ounce) can kidney beans
1 ½ cups water
1 pinch chili powder
1 pinch garlic powder
salt and pepper to taste
Directions
Instructions Checklist
Step 1In a large saucepan over medium heat, combine the beef and onion and saute until meat is browned and onion is tender. Add the stewed tomatoes with juice, tomato sauce, beans and water.
Step 2Season with the chili powder, garlic powder, salt and ground black pepper to taste. Bring to a boil, reduce heat to low, cover and let simmer for 15 minutes.
Nutrition Facts
Per Serving:394.2 calories; 30.6 g protein; 48.8 g carbohydrates; 45.9 mg cholesterol; 525.6 mg sodium.
Source: allrecipes.com