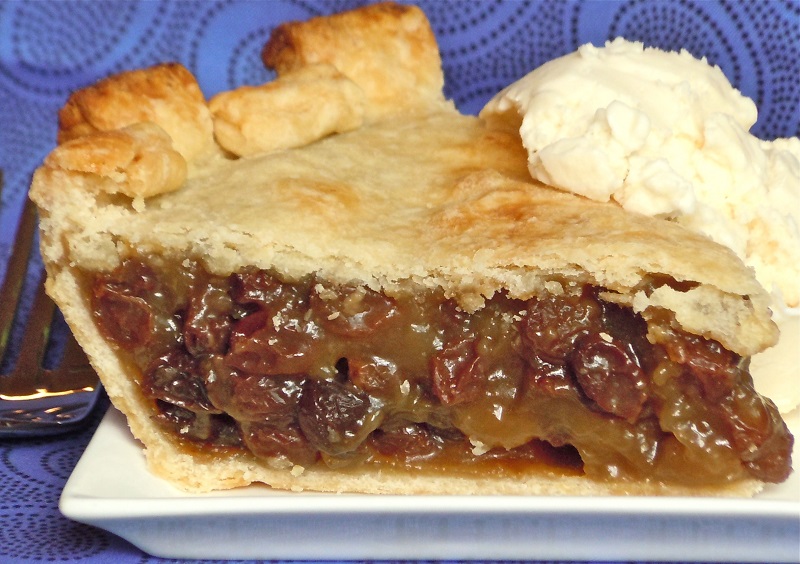 This no-bake pie is great served with whipped cream!Servings:8Yield:1 pie
Ingredients
1 (9 inch) pie crust, baked
2 cups water
1 ½ cups raisins
¾ cup white sugar
⅛ teaspoon salt
2 tablespoons cornstarch
¼ cup water
1 tablespoon lemon juice
Directions
Step 1In a medium saucepan combine 2 cups water, raisins, sugar, and salt. Bring to a boil, stirring occasionally. Reduce heat and simmer 5 minutes.
Step 2While raisin mixture is simmering, dissolve cornstarch in 1/4 cup water. Stir cornstarch mixture into raisins and boil one minute. Remove from heat.
Step 3Stir lemon juice into raisin filling. Pour mixture into baked pie shell. Chill before serving.
Nutrition Facts
Per Serving:243 calories; protein 1.5g 3% DV; carbohydrates 50.1g 16% DV; fat 5.3g 8% DV; cholesterol 0mg; sodium 141.4mg 6% DV.