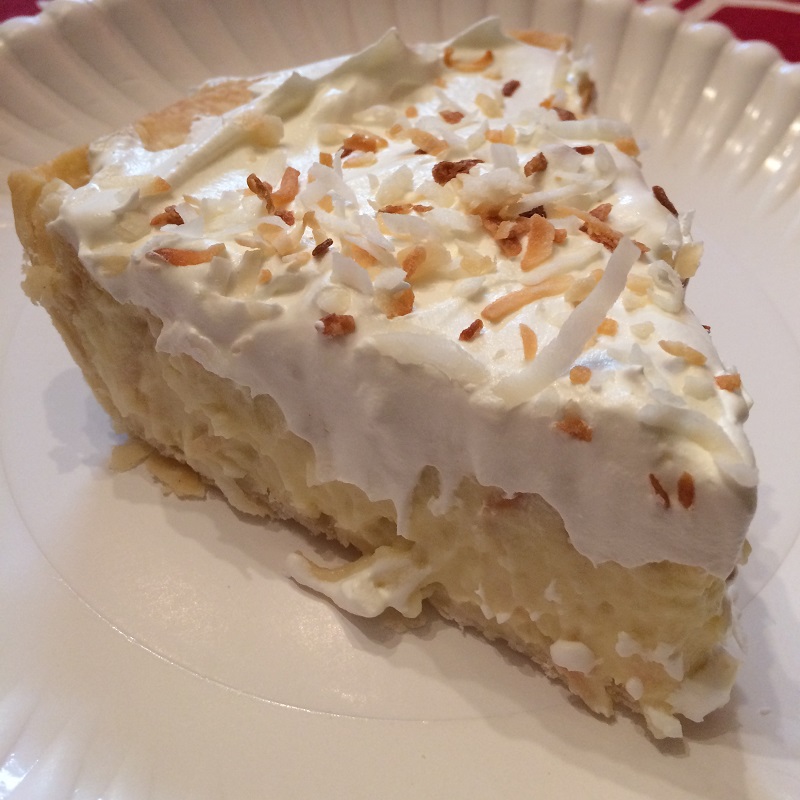 This is a tried-and-true, old-fashioned coconut cream pie. Took many years of searching and baking to find the right one and this is it! Enjoy!Prep:20 minsCook:30 minsAdditional:4 hrsTotal:4 hrs 50 minsServings:8Yield:1 9-inch pie
Ingredients
1 cup sweetened flaked coconut
3 cups half-and-half
2 eggs, beaten
¾ cup white sugar
½ cup all-purpose flour
¼ teaspoon salt
1 teaspoon vanilla extract
1 (9 inch) pie shell, baked
1 cup frozen whipped topping, thawed
Directions
Step 1Preheat oven to 350 degrees F (175 degrees C).
Step 2Spread the coconut on a baking sheet and bake it, stirring occasionally, until golden brown, about 5 minutes.
Step 3In a medium saucepan, combine the half-and-half, eggs, sugar, flour and salt and mix well. Bring to a boil over low heat, stirring constantly. Cook, stirring constantly, for 2 minutes more. Remove the pan from the heat, and stir in 3/4 cup of the toasted coconut and the vanilla extract. Reserve the remaining coconut to top the pie.
Step 4Pour the filling into the pie shell and chill until firm, about 4 hours.
Step 5Top with whipped topping and with the reserved coconut.
Nutrition Facts
Per Serving: 423 calories; protein 6.8g; carbohydrates 46.1g; fat 23.5g; cholesterol 80.1mg; sodium 275.9mg.