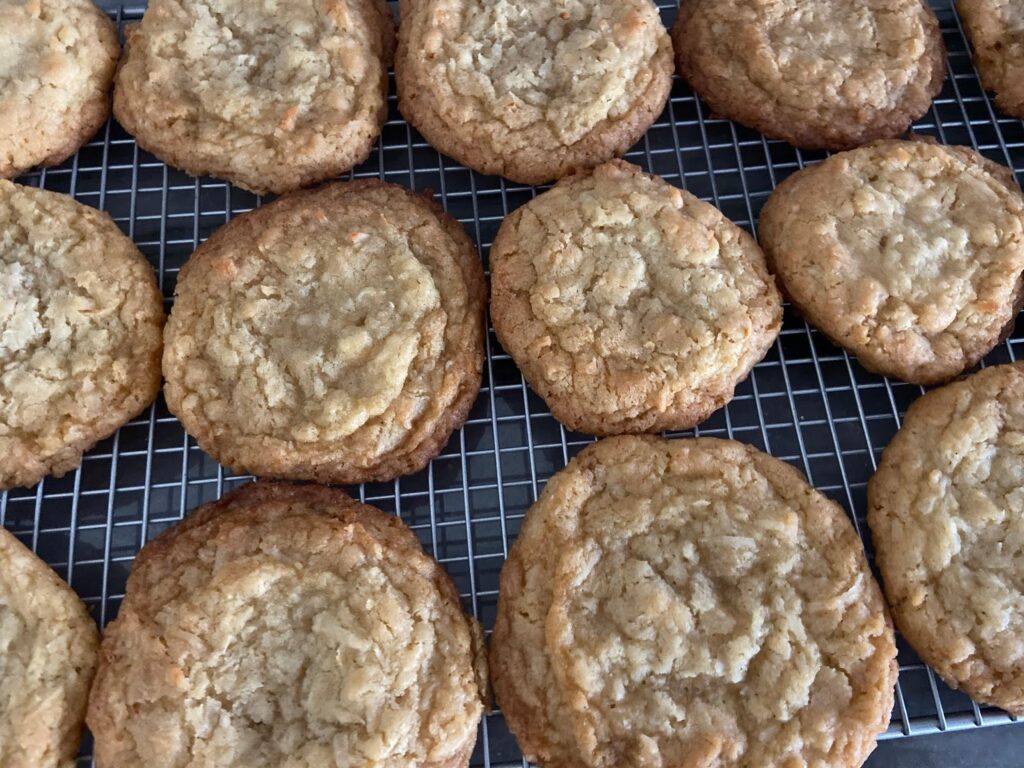 Ingredients
1 ¼ cups all-purpose flour
½ teaspoon baking soda
¼ teaspoon salt
½ cup butter
½ cup packed brown sugar
½ cup white sugar
1 egg
½ teaspoon vanilla extract
1 ⅓ cups flaked coconut
Directions
Step 1Preheat oven to 350 degrees F (175 degrees C.) Combine the flour, baking soda, and salt; set aside.
Step 2In a medium bowl, cream the butter, brown sugar, and white sugar until smooth. Beat in the egg and vanilla until light and fluffy. Gradually blend in the flour mixture, then mix in the coconut. Drop dough by teaspoonfuls onto an ungreased cookie sheet. Cookies should be about 3 inches apart.
Step 3Bake for 8 to 10 minutes in the preheated oven, or until lightly toasted. Cool on wire racks.
Nutrition Facts
Per Serving:75 calories; protein 0.7g 2% DV; carbohydrates 10.5g 3% DV; fat 3.5g 5% DV; cholesterol 11.9mg 4% DV; sodium 62.5mg 3% DV.